The Lotus Eclat page
---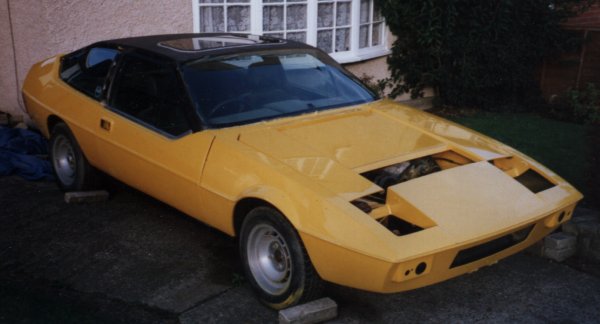 This is (was!) my Lotus Eclat (1976). Ever since I was a boy I've wanted a Lotus of some description - preferably the Esprit similar to 007's in the Bond movies 'For Your Eyes Only' and 'The Spy Who Loved Me'. (Apparently many aspirations of Lotus-owning start this way !) However this is now my pride and joy - bought in Summer '97 in what can only be described as 'in need of work'.

Well actually, that's an understatement. If we're being honest, the car was a basket-case. This is what it didn't have :

Radiator;
Associated pipework/pumps/expansion tank;
Electrics/wiring loom. Of any description;
Carburettors;
Starter motor;
Front roadwheels;
Light pods;
Bumpers;
Front light clusters;
Rear light clusters;
Carpets;
Upholstery;
Door handles;
Brightwork;
Insulation;
Part of the bonnet was missing;
Half of each door was missing;
Most of the boot was missing.
The seats were in a disgusting state;
99% of the visible metal parts were rusty;
The brake master cylinder also leaked.


On the bright side, it did have the rear wheels and rather a nice yellow paint job.

So I went up to Northampton to buy this thing, looked at it and reckoned it would take me about 4 weeks to sort out. I hadn't seen it's service history, the owner was moving and therefore to shortly become non-contactable and it hadn't run for well over a year.

No problem.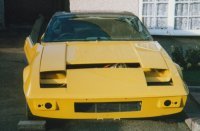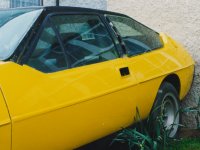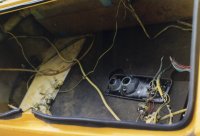 Back to Top| Next page